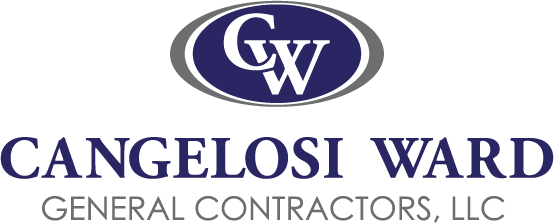 Our Key to Success
We believe general contracting is more than the construction of buildings. It includes the forging of great relationships through trust, communication and personal service.
WHAT WE OFFER
Focused on all aspects of construction, we cater to our client's specific needs and contract requirements with a spectrum of services, including traditional bid projects, cost-plus and negotiated contracts, and pre-construction services. DESIGN ASSIST BUILD

ESTIMATING

RISK ASSESSMENT

VALUE ENGINEERING

SCHEDULING

CONTRACT MANAGEMENT

GENERAL CONSTRUCTION
FEATURED PROJECT
Stabilization of Windsor Ruins
For the Stabilization of Windsor Ruins, Cangelosi Ward was responsible for repairing the historic masonry at Windsor Plantation in Port Gibson, Mississippi. The location is the former home of the Windsor Plantation which was built in 1861 and destroyed in a fire in 1890. The 23 Corinthian columns are all that remain of the largest Antebellum Greek Revival mansion ever built in the state.
BASED ON OUR CLIENTS
We Have a Solid Reputation
"Because of the way Cangelosi Ward General Contractors executed the work, what appeared an impossible schedule became the possible! They gave us a fair price and executed with an aggressive, fast-track schedule, without sacrificing quality. I was impressed."
"Cangelosi Ward did an outstanding job on our suite at United Plaza III. The entire job was handled professionally. They coordinated and communicated everything well with BCBSLA, our vendors, the subcontractors and the property owner."
"I cannot remember a time when I have been so impressed by a general contractor. The project was controlled and executed as a project should be, and this is a rare thing in today's times."
"The Cangelosi Ward team immediately took charge of intricately scheduling the work, organizing the subcontractors and successfully following the detailed work plans. Throughout our project, their remarkable leadership abilities and sincere professionalism resulted in gaining unquestionable respect from the subcontractors and material suppliers."
"Projects such as restoration of historic properties require more than the usual attention. Cangelosi Ward joined us with more than an abiding interest and shared with us a respect for the unique characteristics of the Courthouse."
"I was very pleased with the excellent results that were obtained in our project. A lot of old problems were corrected. The building should be serviceable for many more years to come."
"I wanted to thank you and Darren both for being such great Contractors to work with. My experience working on the CA for this project and working with Cangelosi Ward has truly been invaluable. I'm very proud of the work we did at the new NTCC Campus. Many thanks to the both of you for doing such a fine job! I thoroughly enjoyed working with you both, and I wish you all the best!!"